AGRICULTURAL CO-OP OF MANDAMADOS
Welcome
The history of the Agricultural Cooperative of Madamados begins in 1929 when the olive-oil cooperative named 'Athena' was founded. During those difficult years the farmers being financially and morally oppressed by the olive factory owners, united and managed to built and equip their own olive-press. Thus the first cooperative was founded in Mandamados (Mantamados) in order to produce and distribute the precious olive-oil.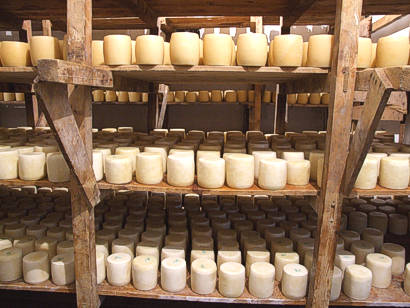 In 1959 it was the turn of the stock farmers of the village to get organized and exempt from the private cheese makers by starting to make their own cheese with their own milk and their own distribution system. Thus, was founded the 'Dairy –farming Cooperative of Mandamados'. In the beginning it was a small place in the village and then the creamery moved to the existent building opposite the Monastery of Pamegiston Taxiarchon ( Archangels).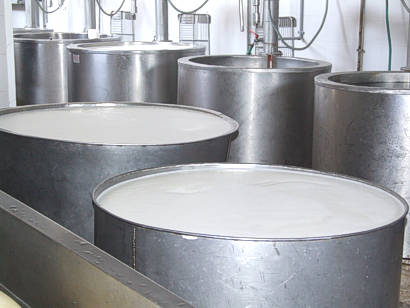 The years passed and the cooperatives of the village faced great difficulties. Therefore, in the early 80's they united their forces and created the The Agricultural Cooperative of Mandamados.
Today the Agricultural Cooperative of Mandamados owns the Olive Press Factory, the Cheese Factory and the Warehouse for animal food.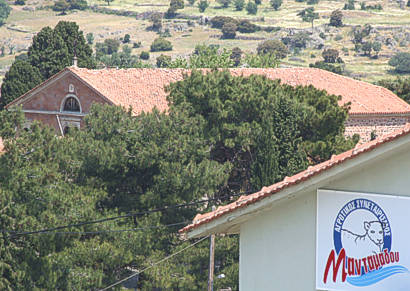 These factories have been modernized and equipped with the most modern machinery using EEC funds. The Cheese Factotry is certified with ISO 9001:2000 and applies the HACCP system.
The olive-press has the most modern technology of ALFA LAVAL and is certified for the production of organic olive-oil by DIO.
The cooperative is managed by a seven member Board which is elected every three years by the general assembly consisted of 245 members.